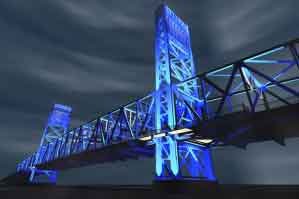 Architecture firms in Jacksonville Florida and beyond : The new paradigm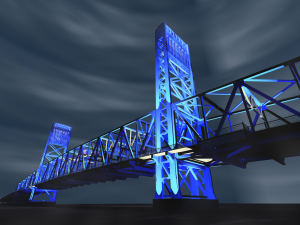 If you are a developer, home owner or anyone looking to hire a qualified Architect in the State of Florida, you may have noticed a shift in the structure of Architecture firms lately. Since the end of the recession, firms that have cut back on staff are still reluctant to hire. Others have left the industry all together. Some firms, over stretched by the past real estate market simply could not survive on billings from clients alone in the post recession market. As a result many firms either no longer exist, or maintain a skeleton crew to survive, grabbing any and all projects that come through the door. Projects that would not otherwise be entertained by those same firms previously.
So where are we now? Is there a new paradigm in the structure of Architecture firms and by extension the process of architecture? An interesting marriage of this new paradigm coupled with BIM (Building Information Software) Have changed the face of the traditional firm. Gone are the sea of drafting tables and personnel that were focused on one element of a project. Enter a new era. You can no longer hire someone who's expertise is building envelope knowledge for example. Everyone in the firm must be good at all aspects of the process equally. The technology allows and informs that, as do the economic realities of the world we live in. The challenge in this paradigm shift is to maintain a collaborative environment within the Architecture firm.
The difficulty as an owner of a firm is finding the talent who posses a comprehensive approach to the process of architecture. Not only must we be creative, we must be tech savvy, personable and able to work with smaller and smaller teams. For better or worse, this has been the outcome of the past four years, coupled with the changing face of technology. The technology allows us to use less people, and the economy demands it. If firms are using old software with large teams to facilitate that outdated process, you as a client are spending too much in fees to pay for this system. Something to consider as you search for that "perfect" architecture firm, be it in Jacksonville Florida or anywhere in the United States.
Architecure firms in jackonsville florida
,
best florida architect
,
commercial florida architect
,
Contemporary Architecture
,
Florida Architect
,
Florida Architects Jacksonville
,
Jacksonville architects
,
Jacksonville Florida Architects
,
Jacksonville residential architect
,
Modern
,
ponte vedra architects
,
Residential
,
residential architects jacksonville
,
Sustainability